Flora and Fauna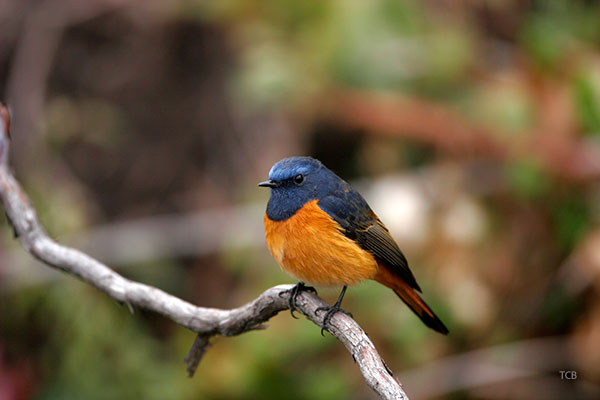 Bhutan is considered as of the top ten bio-diversity hotspots in the world. For centuries Bhutan has treasured the natural environment. One the ancient names for Bhutan was "valleys of the medicinal herbs". More than 72% of the country is covered under forests. The government is determined to conserve this wealth and has set a national policy to maintain at least 60% of land under forest cover in years to come.
Bhutan is blessed with rich exotic flora and fauna. There are 46 species of rhododendrons and over 300 types of medicinal plants. Junipers, magnolias, rare orchids, blue poppy (national flower),edelweiss, gentian, primulas, daphne, giant rhubarb, high altitude plants, tropical trees, pine and oak are also common sights.
Bhutan is a paradise to wide range of animals. The relative abundance of wild animals is attributed to the Buddhist reluctance to take life. Snow leopard, blue sheep, red panda, tiger, takin, marmot and musk deer are found in the higher regions. Temperate is habitat to tiger, leopard,goral, gray langur , Himalayan black bear, red panda, sambar deer, wild pig and barking deer.
In the lower parts of the Southern Bhutan mammals include tiger, clouded leopard, elephants,one horned rhinoceros, water buffalo, golden langur, gaur, swamp deer, hog deer horn bills and many more.
Bhutan is a perfect place for bird watching for bird lovers. Over 675 birds have been recorded. Some of these birds in Bhutan include wades, thrushes, finches and buntings, beautiful nuthatch, dark-umped swift, white-bellied heron and wood snipe.
Endangered Black necked Cranes are winter visitors. They migrate over the Himalayas in mid-October and early December to the spend the summer wetlands of Phobjikha in Bhutan. Rufous necked horn bill hide out in the lush tropical rain forests of the south. The rarest of the Herons, the White-bellied Heron both winters and summers in Bhutan.